"The best intern we've had"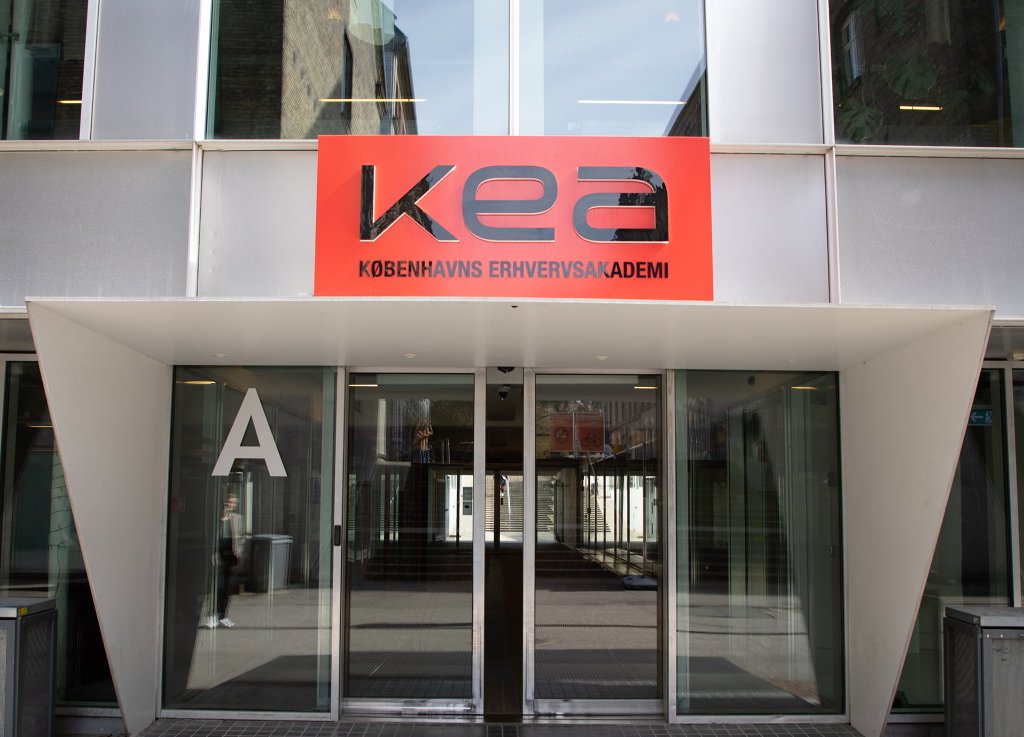 As an electrician, Casper was used to making electrical outlets all day long at Mr. and Mrs. Ordinary's. However, during his internship in connection with his Electrical Service Engineering studies, his everyday life completely changed. Now he was working in an open-plan office, had three computer screens in front of him and the power to influence the entire construction process, in collaboration with other service engineers, architectural technologist and engineers.
Casper Lund Fischer studies Electrical Service Engineering at KEA and as part of his studies, he has been an intern at the consulting engineering company MOE A/S. The internship has been such a good experience that Casper has nominated MOE for the award as KEA Internship of the Year 2022.
"From the very beginning, I felt welcome at the company. Whenever I have had any questions, no one has hesitated to answer me and help me with a task," Casper says and continues:
"MOE is just too awesome. I was invited to participate in various projects and was allowed to try a little bit of everything, so I could really get a sense of what the consulting industry and the job as a consulting engineer are all about."
Many and difficult tasks are solved extremely well
During his internship, Casper was involved in a number of different projects; he took part in the start-up phase of two projects and got involved along the way in several other projects, where he had to quality assure the solutions and double-check that everything was remembered in connection with all the installations in the individual rooms in the buildings.
"I'm on a lot of projects; everything from Fisketorvet shopping centre, an independent retirement home (friplejehjem) in Kolding to a dormitory in Herning. The dormitory in Herning was a particularly fun task, because here I was involved from the start in the outline proposal, where my job was to size cables and draw ideas for lead paths, switchboard and main line diagram."
The dormitory in Herning is a complicated building, says Frank Ahrens, head of department and Casper's internship supervisor at MOE, but a task that Casper solved very well:
"It was a complicated project that we challenged Casper with, because it is an architecturally beautiful building that requires a lot of intricate calculations in relation to the cable routing etc. There were many calculations to do, but Casper just took responsibility of all the assignments he was given and just solved them so well."
Has gained a much greater overview and a deeper professional insight
For Casper, the internship has undoubtedly developed him professionally:
"I have gained a greater knowledge of the programs that consulting engineers use, e.g., Simaris, Revit, Bluebeam, etc., but I have also become so much better at participating in interdisciplinary projects and providing advice on the entire construction process, Casper says, adding that it is not only professionally, but also as a human being, that he has grown through the internship:
"I've become much more adaptable. Although, as an electrician, I was used to having changes come up throughout my workday, now I have to adapt to changes from one second to the next, but it is cool. I've evolved a lot. I am used to installing electrical outlets all day long and now I'm sitting with three screens in front of me and doing everything from looking through concrete elements to talking to utilities about grid connection of properties – and generally being bloody adaptable all the time, Casper says.
Hoping to keep Casper
At MOE, they are so fond of Casper that they hope to keep him as an employee once he graduates. So far, they have offered him a student job while he completes his Electrical Service Engineering studies at KEA:
"We're tremendously pleased with Casper. He takes responsibility and reflects on things. We are busy, and things are moving fast, but Casper is really good at asking about the tasks and adjusting expectations so that he does not drive off the wrong track. In addition, he is really sociable. He is by far the best intern we have had," says Frank Ahrens, who hopes that Casper will want to continue in the job as an electrical engineer when he completes his degree:
"At MOE, we are very good at spotting talent, and Casper is definitely a talent. He's a one-of-a-kinder. We'd love to keep him."
About the job as a consulting engineer, Casper says that he has had to get used to working in front of a computer, which also has its advantages:
"During the winter, it's been great to work inside where it's warm instead of being outside all the time. But I'm probably going to miss being outside in the sun this summer and working in my shorts and t-shirts," Casper concludes with a smile.
About the Author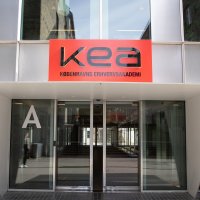 Stine Harboe Petersen
E:
This email address is being protected from spambots. You need JavaScript enabled to view it.
FACTS about KEA Internship of the Year
The students nominate their internships
The internship is assessed on the basis of three criteria: personal and professional development, the social experience and the ability to turn knowledge into value
The students must have done their internship in the autumn of 2021 or the spring of 2022
The winner of KEA Internship of the Year is elected by a jury composed of Danish business leaders
The winner proceeds directly to the national competition in Copenhagen on 25 May, where the overall winner of the Danish Business Internship of the Year will be elected.