Beata's personal development was brought into focus in her internship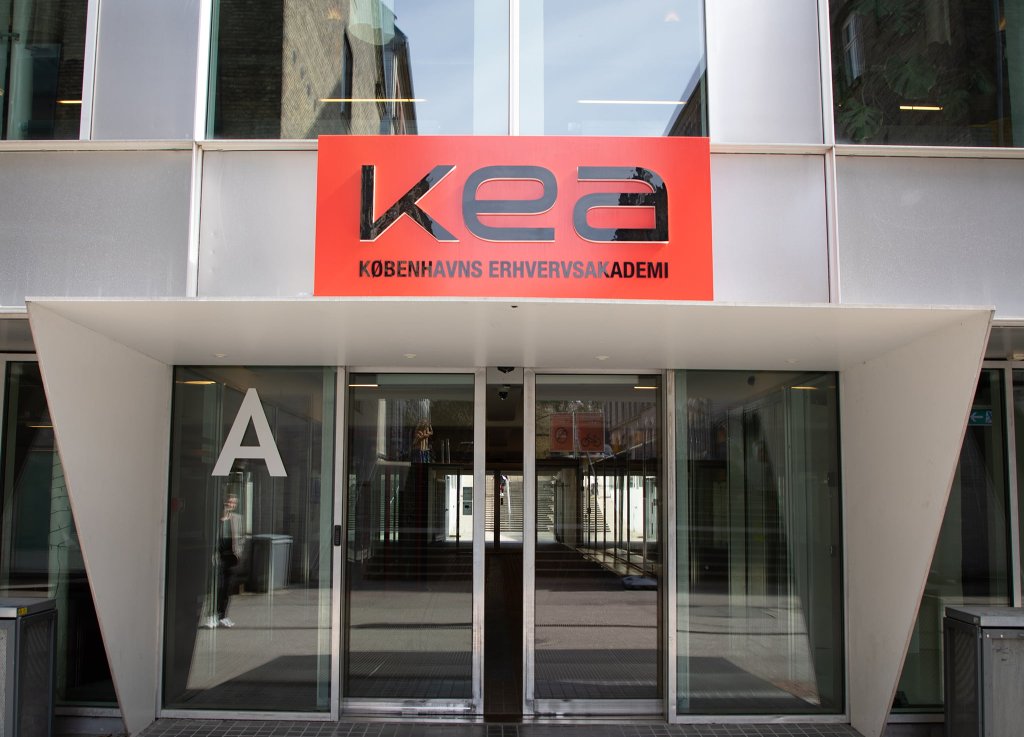 Normally, you associate an internship with a process in which you get to test your professional skills in practice. For Web Development student Beata Kornecka, the internship became much more than that. With two mentors attached, one for professional sparring and one for personal development, the consultancy Voluntas not only focused on Beata's professional development, they also invested in her as a human being.
Voluntas is a consultancy that helps companies think in terms of and develop sense-making processes and be purpose-driven rather than driven by pure profit. As a Web Development student at KEA, Beata Kornecka has been an intern at Voluntas, where she has worked with formatting data and creating coding. The purpose of this was to visualise Voluntas' customers' development in performance over time. Performance within management culture and the amount of meaning that employees experience in their work. But even though Beata has learned a lot professionally about the collection and dissemination of data, it is undoubtedly the company's investment in her as a human being that has created the greatest development. Therefore, she has nominated Voluntas for KEA Internship of the Year:
"Voluntas is an incredible place that provides space and support for you to really develop as a human being. At Voluntas in general, there is just such a beautiful balance between professional and personal development for each and every employee. During the internship, I have had three 'self-awareness' conversations, where I have been given space to reflect on myself as a person and my path in life. It's been hugely rewarding. In addition, my colleagues were really good at asking about how I was feeling and how my tasks were getting on. At one point, I told them that I had had a really bad day the day before, and my colleagues were just there for me and showed ultimate support and care," Beata says.
"As an employee, you automatically want to be the most honest version of yourself. The team leaders actively listen to what you say and are incredibly accommodating to new proposals and approaches to problem solving. They have the most amazing approach to working life, where the whole person is in focus. I have never before experienced a healthier work environment. This must be recognised, because other companies could learn a lot from this, and therefore Voluntas deserves to win the award as KEA Internship of the Year."
Web development has also turned into business development
During her internship, Beata worked in particular with digitising the data that Voluntas has on its customers, so that the company is now able to work even more visually with its communication to and for customers. Among other things, she was part of an automation project where she created a script that can handle five different datasets as well as data processing and formatting and exporting of data. With her script, that process can now be done in under a minute, whereas before it took a single employee a week to perform manually. Her speed, in particular, impressed her internship supervisor Zachary Helms:
"Beata's internship has been beyond expectation! One of our major customers asked for a solution with which they could measure how young people experience meaningfulness, among other things through their studies. However, it can be difficult to explain to young people what is meant by meaningfulness, not to mention the difficulty of measuring the extent to which young people experience meaningfulness. Beata threw herself into this task, and only two days later, our customer had a prototype of an online game for the young people to play. Throughout the game, they experience different situations where they have to answer questions in relation to how they experience these situations."
Zachary says that the company has particularly benefited from Beata's methodological approach to the work, where they have learned a lot from her, but that she has also supported and contributed to the further development of the company's conceptual basis:
"Beata has impressed us deeply! We were looking for an intern who could help us with a more digital approach to our work with customer data, but we've gotten a lot more than that. Beata has had an incredibly strong methodological approach to both collecting and analysing data, and she has taught us a lot about methodology. In addition, we have had a lot of rewarding philosophical talks about our purpose as a company, where Beata's technological solutions have constantly supported our narrative – and she has contributed to our narrative becoming even better."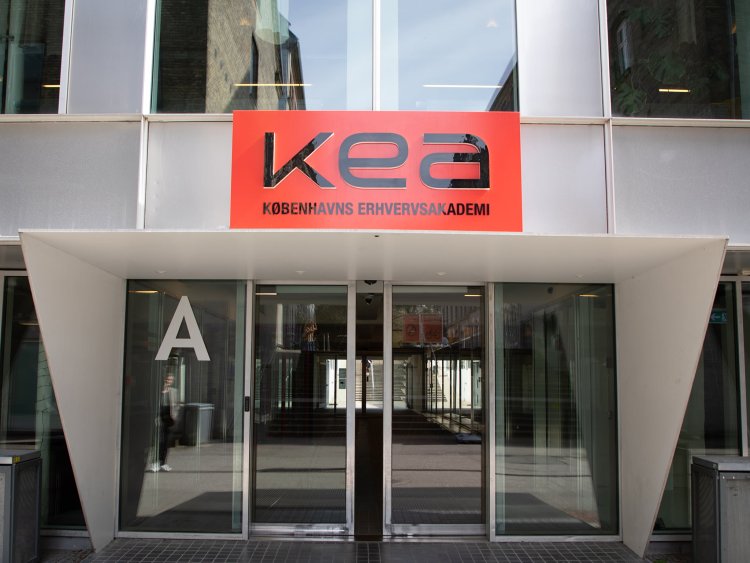 Beata's full potential is being unleashed
The fact that Beata has contributed a lot of philosophical input to the discussions about the business foundation is due, among other things, to the fact that Beata has a bachelor's degree in Philosophy and Learning from Poland, where she originally comes from. In connection with this programme, she was on a six-month stay in Denmark and completely fell in love with the country. Therefore, she later returned and completed the international AP programme in Multimedia Design and Communication at KEA, which she is now topping up with the international BA programme in Web Development, also at KEA. Beata has started a family in Denmark, and with her internship at Voluntas, it all comes together:
" At Voluntas, I have been able to bring all my skills into play. They have seen me as a human being and have offered me a great variety of tasks, and I have therefore been able to use all my overall theoretical knowledge about everything from design and methodology to safety and not least my interest in philosophy," says Beata and concludes:
"Because I have and have always had a broad interest in different disciplines, I have often felt a little divided and I have had a hard time finding someone who would appreciate the diversity I hold. But at Voluntas, I feel that my human potential has been recognised and I have been embraced and accepted for the whole person I am."
About the Author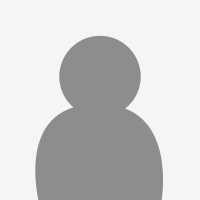 Stine Harboe Petersen
E:
This email address is being protected from spambots. You need JavaScript enabled to view it.
Facts about KEA Internship of the Year
The students nominate their internships.
The internship is assessed on the basis of three criteria: personal and professional development, the social experience and the ability to turn knowledge into value.
The students must have done their internship in the fall of 2021 or the spring of 2022.
The winner of KEA Internship of the Year is chosen by a jury consisting of Danish business leaders.
The winner will advance to the national competition on 25 May, where there is a single overall winner for all business academies in Denmark.