Finding an internship company
The good internship company is one that suits you. Here's some good advice in finding the right place for you.
It's important that you spend time finding an internship company which is suitable to you and which will challenge you with the very tasks that you're excited about. 
Start by making wide searches, as there may be interesting companies and industries that you don't already know. Then examine the companies thoroughly and select the ones you want to contact. 
It's a good idea to make a priority list of the companies you want to contact, so you have an overview and can follow up if you do not get a reply to your application. 
Work tasks
What would I like to work with in my internship?
How much you profit from the internship very much depends on the work tasks. 
Before applying for an internship placement, it is therefore  important to find out which tasks you would like to work with during your internship: 
So that you get to work with something that has your interest 
So that you develop professionally during the internship 
So that you can write an application that is relevant to the company 
Get an overview
In your internship, you can work with everything you have dealt with during your education. Therefore, it may be a good idea to first create an overview by looking back at: 
What subjects have you had? 
What projects have you worked on? 
What tools and methods have you learned to use? 
You may want to have a look at the curriculum to check the content of your programme 
The next steps are to consider: 
What interests you the most? 
What do you want to train and get better at? 
Is there something you would particularly like to work with after graduation? 
List of specific tasks
Once you have found out what you are interested in professionally, you can make a list of tasks you would like to work with and which you can offer the company to participate in.
It is no requirement that you should work with EVERYTHING you have dealt with during your education. 
Remember that it is an advantage to mention specific tasks in your application. 
If you find it difficult to come up with work tasks or lack the right words, you can see examples of relevant tasks related to  your programme below. 
Note that it is not an exhaustive list. There are many other tasks you can work with in your internship. 
Four questions you can ask yourself
What would you like to work with in your internship? 
What have you worked with during your education? 
What interests you the most? 
What would you like to get better at? 
LINKEDIN
Use LinkedIn to see what tasks people employed the industry, including KEA Alumni have.
Architectural technology and construction management

Arkitektvirksomheder:

Projektering: kontakt til producenter, tegning, forslag til konstruktioner
Granskning af materiale (KS)
Fagtilsyn på byggepladser
Deltagelse i projekteringsmøder, bygherremøder og byggemøder
Nogle arkitektvirksomheder har derudover byggeledelse (fagentrepriser)

Entreprenørvirksomheder:

Fagtilsyn
Deltagelse i projekterings-, bygge- og sikkerhedsmøder
Projektgranskning
Udførelse af KS
Byggepladsplanlægning og logistik
Udarbejdelse og opfølgning på tids- og arbejdsplaner
Deltagelse i sikkerheds- og arbejdsmiljøopgaver
Styring af underentreprenører

Rådgivende ingeniører:

I en rådgivende ingeniørvirksomhed kan du komme til at arbejde med mange forskellige områder afhængig af afdelingen, du bliver en del af. Det kan f.eks. være:

Projektering
Byggeledelse
Konstruktioner
Installationer
Facilities management
Bygherrerådgivning
Brandrådgivning (brandsikring) 

Bygherrer og bygningsejere:

Projektering
Facilities management
Drift- og vedligeholdelse
Tilsyn og byggeledelse (nybyg og renovering)
Afleveringsforretninger
Tilbudsberegning
Myndighedsbehandling
(Bygningssyn)

Boligselskaber:

Facilities management
Udarbejdelse af drifts- og vedligeholdelsesplaner
Energioptimering
Tilstandsvurdering og –registrering
Deltagelse i byggesager (nybyg- og renovering)
Deltagelse i udviklingsprojekter

Business economics and IT

Computer science

Design, technology and business (Sustainable Fashion Tech)

Design:

Foretage trend- og designresearch
Udarbejde moodboards
Bidrage med viden om bæredygtige designmetoder, bæredygtige materialer, bæredygtighed i de forskellige led i værdikæden, certificeringer og Higg Index
Deltage i udvælgelse af materialer
Udfærdige syprøver og prototyper
Skitsering, idégenerering og idéudvikling af styles og programmer
Dataindsamling vha. kvalitative og kvantitative metoder
Assistere med mønsterudvikling på bord 

Teknologi:

3D udvikling af styles og programmer i CLO 3D
3D visualisering af print i CLO 3D
Arbejde med billedredigering og visuelt materiale m.m. i Adobe
Photoshop
Designudvikling og opsætning af placement print og all-over-print i
Adobe Illustrator og Adobe Photoshop
Bidrage med viden om ny teknologisk udvikling i branchen
Layout i Adobe InDesign

Kommunikation:

Udarbejde arbejdstegninger både i hånden og i Adobe Illustrator
Produktionsdokumentation (Tech Packs) i Delogue
Opmåling af prøver og sizesets
Tilretning og kommentering af prøver
Udarbejde 3D visualiseringer af prototyper ud fra eksisterende digitale 2D mønstre

Design, technology and business (Fashion Management)

Opfølgning på prototyper, salgsprøver, approval-samples og shipping-samples leveringer
Udpakning og registrering af prototyper, salgsprøver mv.
Gennemgang og kommentering af prototyper og salgsprøver.
Check af kvaliteter, kompositioner og design.
Deltage i godkendelse af lab-dips, strike-offs, trimmings, care labels og stickers til prøver og produktion
Daglig kommunikation med leverandører
Deltage i sourcing af metervarer og trimmings.
Booke leverandørforsendelser
Deltagelse ved leverandørmøder
Deltage ved udvikling af tema/inspiration/moodboards
Deltage ved indkøbsmøder
Deltage ved håndtering og opfølgning af reklamationer
Deltage i leverandørbesøg
Deltage i research på CSR Initiativer og implementeringsmuligheder
Deltage ved produktionsordrebehandling, tastning, opfølgning leveringer, opfølgning priser, opfølgning kvantiteter, priser mv.
Rentegne skitser (Illustrator)
Deltage i klargøring af produktionsdokumentation /Tech Pack i Excel/Delogue
Deltage i leverandørvurdering
Ad Hoc-opgaver
Diverse arbejdsopgaver i Delogue & SPY System
Foretage stikprøver af produktion
Assistere ved messer

Design, technology and business (Marketing & Communication Design)

Assistere i udvikling af kommunikations- og kampagneplaner samt udvikling af konkrete kampagneelementer.

Deltage i udvikling, planlægning og eksekvering af kampagner
Deltage i udarbejdelse af markedsføringsplaner
Udarbejde markeds- og målgruppeanalyser

Arbejde med forskellige marketingrelaterede kommunikationsopgaver herunder PR.

Udarbejde indhold til virksomhedens hjemmeside
Planlægge og udarbejde nyhedsbreve
Udarbejde pressemeddelelser
Deltage i planlægning og afvikling af events
Deltage i håndtering af presse og influencers
Udføre medieovervågning

Opsætte og layoute grafisk materiale (Photoshop, InDesign, Illustrator).

Udarbejde grafiske elementer til hjemmeside, sociale medier etc.
Deltage i opsætningen af foldere, plakater, annoncer etc.

Udvikle strategier til online platforme som sociale medier samt generere indhold og trafik til disse.

Deltage i udviklingen af en SoMe strategi
Deltage i udvikling, planlægning og eksekvering af SoMe-kampagner
Udarbejde indhold til virksomhedens SoMe-kanaler
Udføre research i forbindelse SoMe-aktiviteter

Design & Business (Brand Design)

Deltage i udarbejdelse af marketingmateriale
Assistere ved kampagneplanlægning
Udarbejde kommunikationsplaner
Medvirke ved konceptudvikling
Deltage i brainstorming
Deltage i bureaumøder
Deltage i kundemøder
Deltage i præsentationer
Deltage i udarbejdelse af visuel identitet
Forestå grafisk arbejde
Deltage i redaktionelt arbejde
Deltage i pressehåndtering
Udarbejde virksomheds-og salgs-pitches
Deltage i eventplanlægning og -koordinering
Foretage markedsundersøgelser og analyser
Udarbejde / vedligeholde SoMe

Design & Business (Communication Design & Media)

Udarbejde kommunikationsmateriale (kataloger, annoncer, flyers)
Deltage i design af identitet (designmanualer, brandmanualer)
Assistere i grafisk arbejde (Photoshop, Indesign, Illustrator)
Udarbejde kommunikationsplaner og strategier
Assistere ved kampagneplanlægning
Udarbejde virksomheds-, salgs-, idépræsentationer
Planlægge og opdatere sociale medier / web sites / blogs
Deltage i redaktionelt arbejde (udarbejde artikler)
Deltage i pressehåndtering (pressemeddelelser)
Deltage i eventplanlægning og –koordinering
Foretage markedsanalyser og kundeundersøgelser
Medvirke ved konceptudvikling
Deltage i idegenerering
Deltage i en designproces både som koordinator og som designer
Deltage i kundemøder
Deltage i bureaumøder
Design & Business (Fashion Management)

Design & Business (Sustainable Fashion Tech)

Designproces
Idé- og konceptudvikling
Bæredygtige designtilgange
Trendresearch og -forecasting
Æstetisk research
Materialeresearch
Eksperimentering
Moodboard
Tactileboard
Kollektionsopbygning
Konstruktion
Prototyping i CLO
Drapering
Tilretning
Opsyning af prototyper
Kommentering af prototyper
Produktionsdokumentation
Arbejdstegninger
Style oversigter
Klargøring af salgsmateriale - evt. Til messe
Visuel kommunikation
Storytelling

Jewellery, Technology and Business

Multimedia design

Design og produktion af audiovisual content, storytelling og strategisk content produktion på tværs af platforme:

Video content & marketing
Immersive UX, VR & AR
Data visualization
Motion graphics & animation / explainers
Social media content
Interface design & CMS

Frontend opgaver:

Redesign / opdatering af eksisterende websites, eller dele deraf. 
Tilføje/udvikle custom funktionalitet til websites
UX-Prototyping på ideer (hurtigt bygge en "applikation" til at afprøve en ide)
Optimering af websites (hurtigere load-tider)
Værktøjer 

HTML, CSS og JavaScript:

React 
REST API 
Git og Github 
NPM / node_modules 
SASS 

Product developement and integrative technology

Production technology

Projektplanlægning
Indsamle data til analysearbejde
Deltage i idégenerering til nye produkter eller ændringer/ optimering af eksisterende produkter
Udarbejde Product Development Specifikation (PDS)
Konceptudvikling samt systematisk konceptvalg
Dimensionering af produkter samt foretage styrkeberegninger/FEA-analyse
Udvælge materialer baseret på tekniske data
3D modellering og renderinger
Fremstilling af produktionsdokumentation
Fremstilling af prototyper
Kontrol og kvalitetssikring af prøver og prototyper
Udarbejdelse af produktvejledninger og brugsanvisninger
Indhente tilbud fra leverandører/udarbejde tilbud

Software developement

Web developement
Make wide searches
Where can I look for internship companies?
What is your best advice for students searching for possible internship companies? 
When you start searching for internship companies, it's important to search as widely as possible. There might be companies or industries you don't know about but which are relevant to you.
Also consider which geographic area you want to look for an internship in. There are many exciting companies outside Copenhagen. Make sure not to limit yourself unnecessarily by searching too narrowly geographically. 
In your search, you can use, e.g.: 
Jobportalen

Keep an eye on internship ads targeted at your education or create a job agent so that you get new relevant ads sent to you by email.

CVR.dk

LinkedIn

On KEA's alumni page on Linkedin you can see where graduates from your programme or specialisation work and what they do. 

It's also always a good idea to use your network, so consider who you know in the industry. These could be family, friends, fellow students, former colleagues, etc. 
 
Three questions you can ask yourself
Are there any companies/industries I don't know? 
How far away would I accept the internship company to be? 
Can I use my network? 
Examine potential internship companies
Is the company relevant to my internship?
Once you have identified a wide range of potential internship companies, it is important to investigate them further. 
Use for example: 
LinkedIn

Find the company's profile and see what academic background their employees have. Often you can see what's going on in the business right now. You can also sometimes get an idea of the corporate culture.

CVR.dk

Look up the company and find information about the size of the company, the industry, its finances, etc. Often you can find the company's financial statements.

The company website

You'll often be able to see the academic background of the employees, projects that the company is working on and the corporate culture.
Among other things, it is relevant to seek information about:
The company's area of work

What tasks and projects that are relevant to you is the company is working on? How does your academic background fit the tasks?

The company size

In large companies you'll typically be placed in a department dealing with specialised tasks, whereas in small companies you'll more often take part in the company's wide-ranging tasks. What suits you the best?

The company's staff

What professional or academic background do the employees have? Would somebody be able to get you acquainted with the tasks and give you relevant sparring?

The coporate culture

What's the corporate culture like? Do you see yourself as an intern and possibly an employee in the long term?
Three questions you can ask yourself
Does the company have tasks I can participate in that are relevant to my education? 
Will I be part of a relevant professional environment with the opportunity for professional sparring and development? 
Can I see myself work in the company? 
Prioritise the companies
Which companies do you want to contact?
Once you've researched potential internship companies, you can compile a priority list of companies you want to contact. 
Consider why you find certain companies more interesting than others. That would be a good point to mention, when you later on contact the company. 
A systematic approach to the internship search will give you an overview of the companies you have contacted. That'll also make it easier to follow up on those applications you haven't received an answer to. 
Companies can be so busy that they initially forget your application, or the application can end up in the wrong place, so follow up if you don't get a response from a company. 
Two questions you can ask yourself
What makes this company more interesting than others? 
How do I get an overview of my internship search?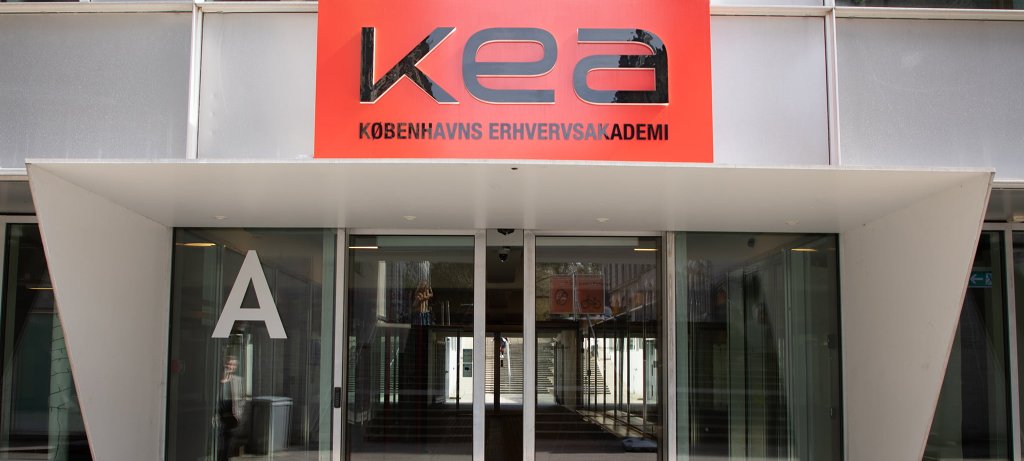 Internship guidance
Who can you ask?
You can talk to the teacher who is your internship supervisor about which companies, areas of work and tasks are relevant to your education and interests. 
It is a good idea to prepare before the guidance session. 
Write down your considerations and any questions so that you remember to ask about everything that's important for you to know. 
You may want to use this document: 
A question you can ask yourself
What do I need to talk to my internship supervisor about?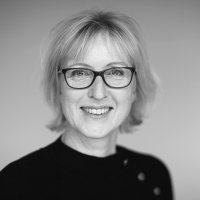 Gitte Jul
Internship Coordinator - Digital and Tech
T: +45 29 22 37 69
E:
This email address is being protected from spambots. You need JavaScript enabled to view it.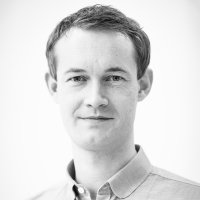 Asger Halberg Hansen
Internship Coordinator - Build and Design
T: +45 24 98 36 88
E:
This email address is being protected from spambots. You need JavaScript enabled to view it.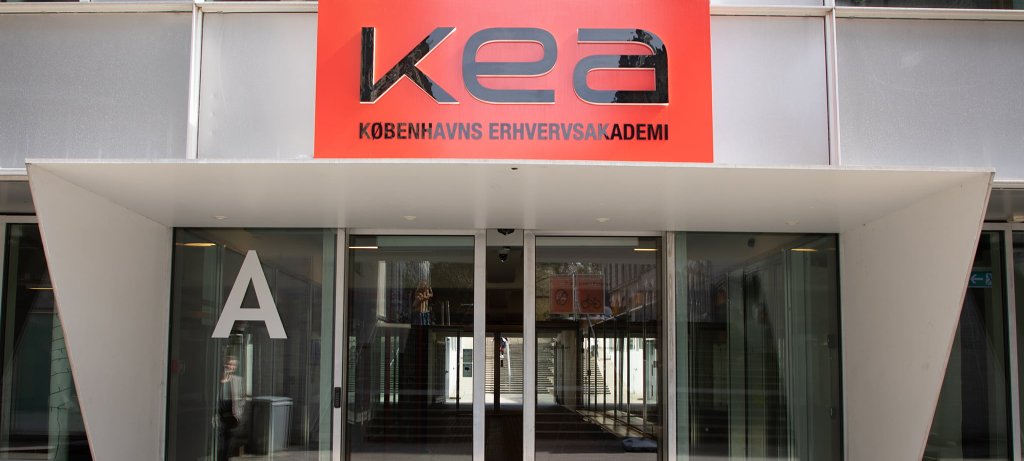 Links
Here you'll find a number of relevant links that can help you along the way in your process in finding an internship company.
Here you can find tools and inspiration. Note that all services are free, but some require that you create a user.